Facade of a residential house
2018
Skopje
This private residence is situated in one of the most central areas of Skopje – Taftalidze 1. Dating back to 1985, refurbishment of this facility was already required. Studio John & Johny's task was to reconstruct and completely modernize the facade of the residence, reorganization and reconstruction of the backyard and ultimately, to design a new additional element to the house – swimming pool. 
 
Old facade
The 33-year-old external look was replaced by a new, modern and vivid one, but the primary focus is set on its function and technical features.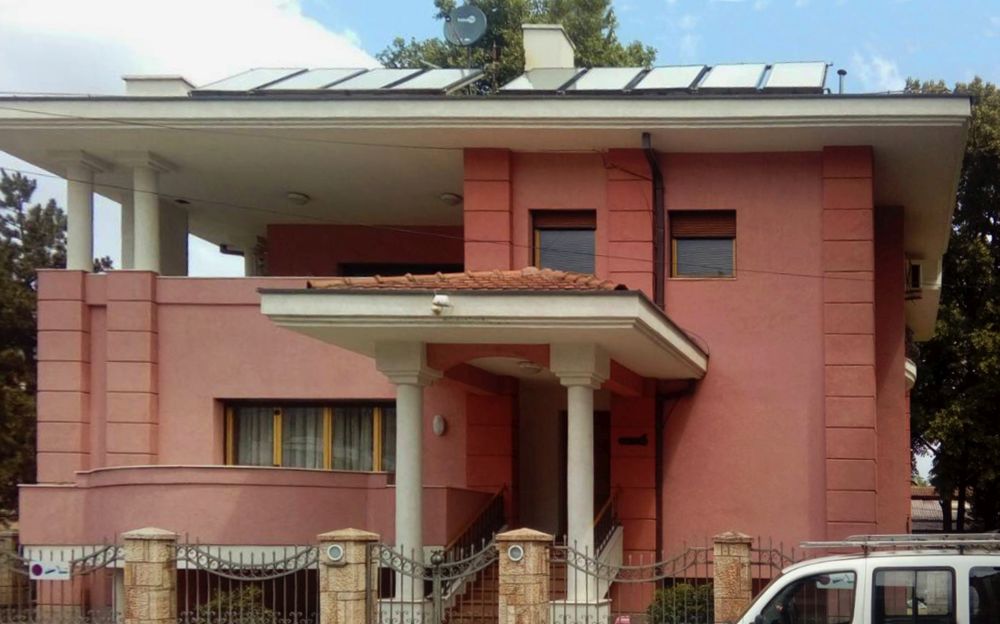 New facade
The new facade provides high thermal insulation because of the stone wool possession. It is also eco-friendly due to the usage of environmentally friendly materials: natural granite stone in gray color, with dimensions 6x20 cm, granite tiles in wood processing and imitation (16x40 cm) and ultimately, environmentally friendly acrylic paint with concrete look. Due to the load on the newly created facade, a new subconstruction for the natural granite stone was placed on the existing one. Therefore, the granite stone is positioned on his own construction. 
 The external facade is also illuminated with ambient lights, producing comfortable and unique look at night.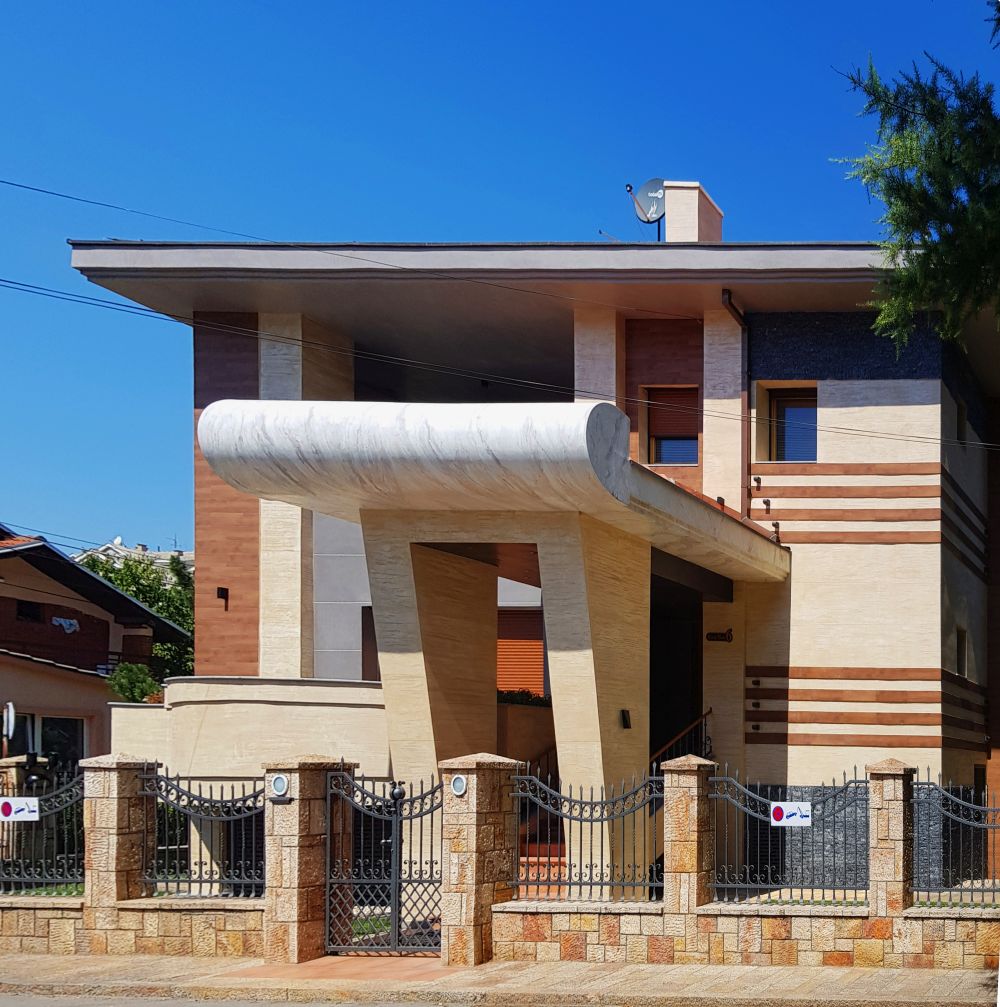 Swimming pool
In addition to the already existing facilities, a new swimming pool was constructed. It was designed "from scratch", formed primary by reinforced concrete. Its closure is constructed by anodized aluminum plates that are positioned on singular particular subconstruction. The whole unit is glazed by thermopan glass, with non-transparent window firm and additionally, aluminum shutters are used, providing effective protection from high temperatures. 
 Due to the location of the house, the developing process of the swimming pool was pretty challenging, because achieving the necessary privacy was a priority. The neighborhood consists of densely positioned houses and is surrounded by high residential blocks; therefore, the glass is double sided pigmented, creating the required external discretion and internal comfort. Also, the roof of the pool Is flexible and its closing and opening is automated. 
 The entire residential unit offers a cozy, indoor and outdoor atmosphere, which is a key factor in providing quality comfortable family life in the middle of the capital city.